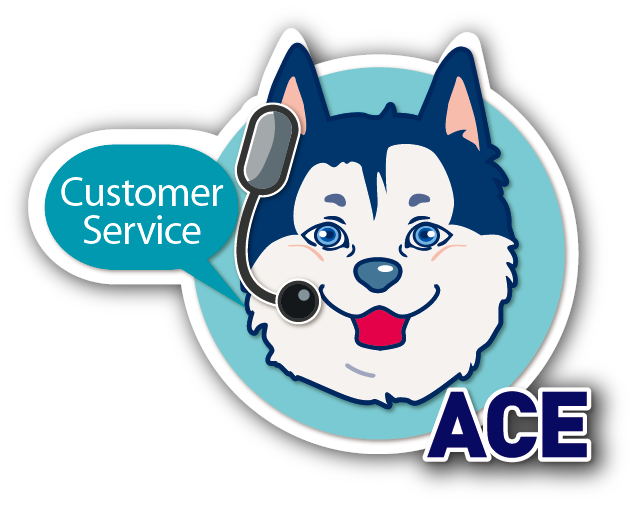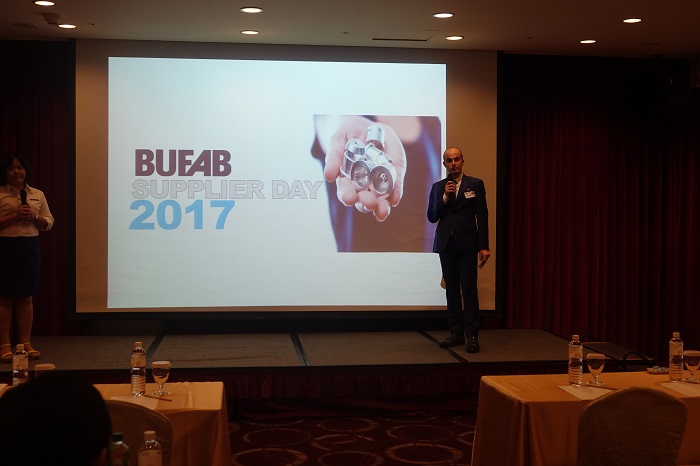 Bufab Supplier Day 2017

Add to my favorite
2017-12-11
Swedish founded Bufab Group, a globally renowned trading company providing premium quality C-parts (incl. screws and nuts) and various fastening solutions, gave its biennial Bufab Supplier Day at 85 Sky Tower Hotel (Kaohsiung, Taiwan) on November 24, 2017, inviting more than 50 main suppliers to the event.
For the Bufab Group, the event is very important to maintain close relationship face-to-face with important Taiwanese suppliers. Therefore, the Chief Operating Officer; Jesper Blomquist, Manager Group Sourcing; Mikael Vegh, Purchasing Manager Bufab Sweden; Maria Götesson, Managing Director Bufab Taiwan; Pierre Bernoud and many others from the management team were present to interact with the guests.
During the conference, reps of the Bufab team presented for the audience the successful results of its collaboration with Taiwanese and global suppliers during 2017 and expectations towards the future development, along with the Bufab Café session and dinner gala. The on-site atmosphere with enthusiastic participation from the Bufab team and attendees showed that Bufab would like to maintain long-term collaboration with its Taiwanese partners and attempts to establish contact with more suppliers who are competitive.
"The biennial Supplier Day in Taiwan is a great event for Bufab. The event aims to maintain close collaboration with existing Taiwanese suppliers, reinforcing the purchasing approaches of Bufab in Taiwan and establish partnership with more new suppliers. 25% of Bufab's revenue comes from standard parts, while the remaining 75% comes from special parts. As Taiwanese excellent suppliers are one of our main sources in Bufab's global purchasing strategy, we hope that more collaboration with Taiwanese suppliers can be established through this event, just like those similar events we hold in other countries," said COO, Jesper Blomquist.
"Becoming a complete solutionist is our core value. From the perspective of Bufab, Taiwanese companies have a wealth of knowledge within fastener technology and can offer products with excellent quality at competitive prices. That is why Taiwan has become one of the most important countries when it comes to Sourcing. Bufab has around 500-partnered suppliers in Taiwan and in 2016 Bufab purchased about 4,000 tons of fasteners from them. From the perspective of Taiwanese suppliers, they could also gain an essential position in the Bufab's global supply chain through Bufab Taiwan, who acts in an intermediate role. We hope to be able to share Bufab's successful experience with Taiwanese companies through this event and hope that our partners can grow with us as well," said MD Bufab Taiwan, Pierre Bernoud.
"Prior to this event, we have had great visits to some of our Taiwanese suppliers' factories. During the visits, we were very much impressed by their streamlined manufacturing, management and tidy workplaces equivalent to international level. Some of them, in my opinion, were even better than Swedish factories. That is one of the main reasons that Bufab would like to continue to develop the relationships. Customers today are quite different than they were 20 years ago. They require higher and higher quality, so we need more qualified suppliers to help us achieve the goal of customer satisfaction and Taiwan is one of our priority choices," said Purchasing Manager Bufab Sweden, Maria Götesson.
Right after the nearly half-day conference, Bufab also set up a dinner gala with wonderful performances for its guests, concluding Bufab Supplier Day 2017 with a perfect end.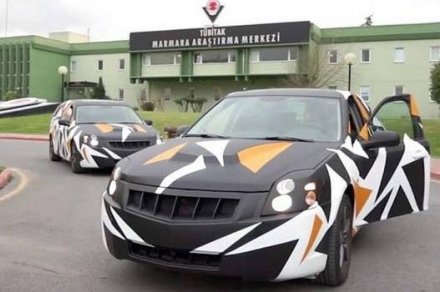 2017-12-11

Subscribe