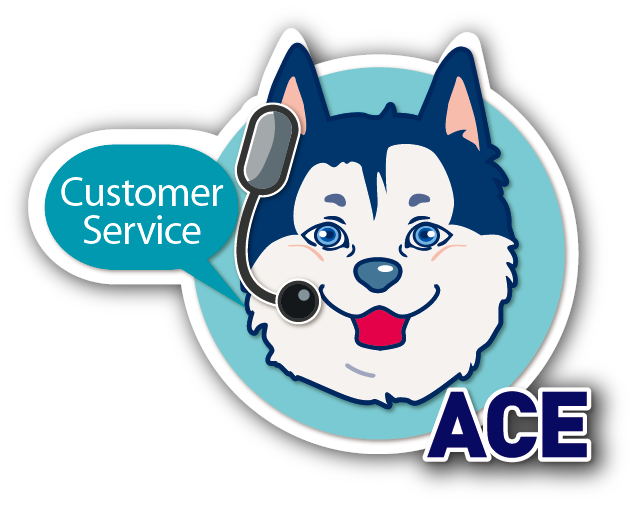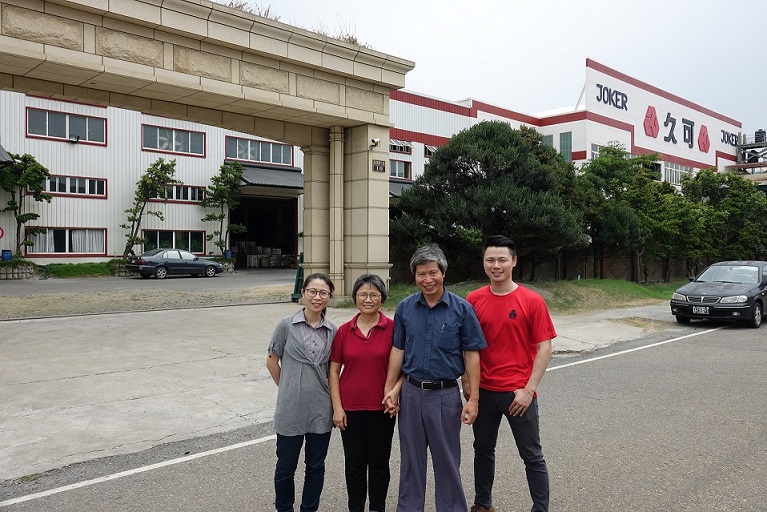 Joker Industrial Co., Ltd.- Growing Step by Step The Anchor/Nut Expert with Solid R&D Strength to Help Customers Create Added Value

Add to my favorite
2017-09-13
by Gang Hao Chang, Fastener World
Joker Industrial Co., Ltd. established in 1984 in Changhua (Taiwan) was originally an OEM for related anchor products. Through years of development and under the leadership of President Pang Ching Huang, who has got the genes for R&D, Joker has successfully transformed into a professional developer and manufacturer of construction anchor. Its major products include Hollow Wall Wuga Anchors, Jack Nuts and Concrete Screw Anchors, mostly made of carbon steel, zinc alloy, etc.
Many Favorable Things Coming Together Resulted in Joker's Success
The reason President Huang wanted to start his business with anchor manufacturing is that other manufacturers faced difficulties while processing work pieces and turned to President Huang and asked if he could help them solve the problems. The current scale and outstanding achievements of Joker can be attributed to its years of efforts and dedication as well as the resolution to develop anchors that are best suited to each customer's need. Anchors are widely used in many industries. Although they are commonly used parts at comparatively low unit prices, they continue to show great market demand and strict safety requirement, all of which make the team of Joker serious about product R&D. Joker currently focuses on advanced markets like Europe/USA/Japan and certain emerging markets. It has gained a good reputation in the industry for more than 30 years and has even won the recognition and trust of many leading European/US companies such as Hilti and fischer. Joker's products have become a byword of "sustainability & durability" on many customers' minds.
Innovative R&D
Always Having More and Better Ideas Before Customers Think of Them
Developing new types of time and labor saving anchors for customers has been always considered by Joker's R&D team to be the guideline of the company. Many years ago, President Huang took the lead to develop an innovative stamping technique for nut production for replacing the traditional time-consuming and costly processing method. With such ideas of development, Joker can not only create higher product durability for customers, but is also willing to share the reduced cost with customers and users. The "Sissy Stud" series Joker developed later are also based on these ideas. Compared to traditional anchors, the Sissy Stud series can greatly reduce the required working hours by 3/4 and can be easily drilled and removed without damaging the connected parts. Its design with 3 different patented threads can achieve tighter assembly, create higher pull-out force and better anti-vibration and anti-loosening abilities. Joker's R&D capabilities can be also proved by its Jack Nuts developed in 1998. This type of nuts is created mainly for the attachment of thin metallic plates and can be easily used on plates in 0.3mm thickness. While installed, the total height is less than 1 cm, making it the best choice for fastening related automotive plaques. On the other hand, the hollow wall Wuga type anchor, which has been available in the market for over 30 years, can generate a perfect bracing support of multiple sections after being pulled by the anchor tool, which can not only help users achieve more powerful fastening force, but can also make everyone see Joker's persistence in offering perfect product design to customers.
Let Products Show Their Excellent Quality
The team of Joker never compromises on product quality control and the provision of high quality service. President Huang said, "Good quality must be dependent upon the strict control over every step, material and manufacturing procedure. We hope that our customers can trust our quality and we also value every customer's feedback as the important reference to our product improvement. In addition to ISO 9001, Joker has been also certified to ETA-14/0374 (the highest-level, option one ETA certification). In the future, Joker is also planning to apply for ICC-ES certification in the US market and exhibit at NIFMSE to let more users in the U.S. market have a chance to experience Joker's high quality products from Taiwan. President Huang added, "USA has been always one of Taiwan's major fastener export destinations and has been a market every industry is eager to expand to. Joker wants to introduce good products to the US and sincerely hopes that consumers can fully realize that Joker can definitely become your long-term business partner."
Contact: Sales supervisor Amy Huang
Email: amy@joker.com.tw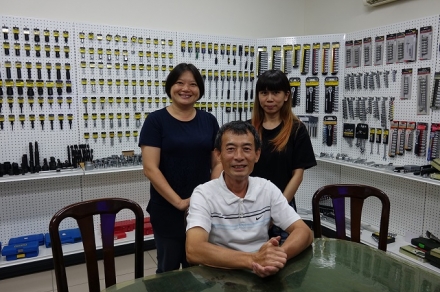 2017-09-14

Subscribe