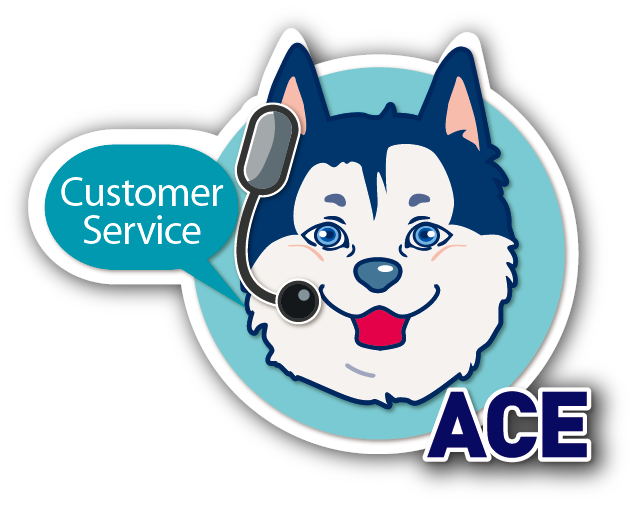 Green Shoots in North America Trigger Brisk Activities at NIFMSE'13

Add to my favorite
2013-11-01
by Tanya Shih, Fastener World Inc.
Hailed as the "largest fastener show in North America," National Industrial Fastener & Mill Supply Expo held during 10/24 through 10/25 went beyond all attendees' expectations and saw at least 600 exhibitors from 18 countries at the crowded venue with nearly 800 booths, showing 3% increase over the previous edition last year. General Manager Susan A. Hurley says in her short report that the Vegas Fastener Expo hits trifecta! And, exhibitors reported brisk business and were delighted. The show this year absolutely enjoyed a healthy increase in size and attendance."
According to data released by the organizer after the show, 4,577 visitors from the domestic U.S. and other 37 countries came to attend the event, up 8% compared to the number recorded last year. Successful deals or potential big orders have been often heard during the show. Most participating exhibitors were really excited about having direct interactions and contacts with 2,103 distributors, importers, manufacturers, independent sales reps, and other buyers. The number of direct purchasers was also nearly 9% higher than last year.
How the economy is going can be often seen at a show. The joy for U.S. economic recovery also spread out to National Industrial Fastener & Mill Supply Expo 2013. Following this joyful atmosphere, the dates and location for the 2014 edition have been announced to be 10/22-24 at Sands Expo & Convention Center. Many exhibitors this year have already booked their booths in 2014. It is believed that the 2014 edition will break another new record again.
Taiwanese companies exhibiting with Fastener World Inc. in 2013
| | |
| --- | --- |
| 1 | KCS ENTERPRISE CO., LTD. |
| 2 | BI-MIRTH CORP |
| 3 | FASTENER JAMHER TAIWAN INC. |
| 4 | AIMREACH ENTERPRISES CO., LTD. |
| 5 | TAIWAN SHAN YIN INTERNATIONAL CO., LTD. |
| 6 | YOUR CHOICE FASTENERS & TOOLS CO., LTD. |
| 7 | HOME SOON ENTERPRISE CO., LTD. |
| 8 | UNISTRONG INDUSTRIAL CO., LTD. |
| 9 | TAIKYU CO., LTD. |
| 10 | CHIA-LI CO., LTD. |
| 11 | SHIN CHUN ENTERPRISE CO., LTD. |
| 12 | VISACOM FASTENERS CO., LTD. |
| 13 | HSIN YU SCREW ENTERPRISE CO., LTD. |
| 14 | CHANNG CHIN INDUSTRY CORP |
| 15 | ZONBIX ENTERPRISE CO., LTD |
| 16 | SHUENN CHANG FA ENTERPRISE CO., LTD. |
| 17 | WIN FEATURES INDUSTRY CO., LTD. |
| 18 | HUNG CHANG HARDWARE CO., LTD. |
| 19 | RENETSAF CO., LTD. |
| 20 | REXLEN CORP. |
| 21 | SPECIAL RIVETS CORP. |
| 22 | LOCKSURE INC. |
| 23 | MASTERPIECE HARDWARE INDUSTRIAL CO., LTD. |
| 24 | RAY FU ENTERPRISE CO., LTD. |
| 25 | PEOPLE FASTECH (PFE) |
| 26 | FIVETECH TECHNOLOGY INC. |
| 27 | FALCON FASTENER CO., LTD. |
| 28 | KATSUHANA FASTENERS CORP. |
| 29 | MASTER UNITED CORP. |
| 30 | KU FU FASTENERS CO., LTD. |
| 31 | SHANGHAI CHAEN CHIA FASTENERS CO., LTD. |
| 32 | NINGBO HAIXIN HARDWARE CO.,LTD |
| 33 | J.C. GRAND CORPORATION |
| 34 | WATTSON FASTENER GROUP INC. |
| 35 | HAO MOU NUTS MFG. CO., LTD. |
| 36 | DRAGON IRON FACTORY CO., LTD. |
| 37 | YI CHUN ENTERPRISE CO., LTD. |
| 38 | SHIN GUANG YIN ENTERPRISE CO., LTD. |
| 39 | DICHA SOMBRILLA CO., LTD. |
| 40 | JENN TAI MACHINERY ENTERPRISE CO., LTD. |
| 41 | CELEBRITE FASTENERS CO., LT |
| 42 | MOLS CORPORATION |
| 43 | HANMASTER CORPORATION |
| 44 | LIANYUNGANG XINGYI FASTENERS CO., LTD. |
| 45 | JET FAST COMPANY LIMITED |
| 46 | HOMN REEN ENTERPRISE CO., LTD. |
| 47 | CHONG CHENG FASTENER CORP. |
| 48 | YI TAI SHEN CO., LTD. |
| 49 | SHARP-EYED PRECISION PARTS CO, LTD |
| 50 | SE FA INDUSTRIAL CO., LTD. |
| 51 | LIH TA FASTENERS CO., LTD |
| 52 | PRO PATH INDUSTRIAL COMPANY, LTD. |
| 53 | Muking Heavy Truck Accessories |
| 54 | TAIWAN FASTENER TRADING ASSOCIATION |
| 55 | AN CHIAO MOLDS CO., LTD |
| 56 | ZHEJIANG COWIN FASTECH CO., LTD. |
| 57 | JIANG ZHEN METAL PRODUCTS (SU ZHOU) CO., LTD. |
| 58 | MULTI-TEK FASTENERS & PARTS MANUFACTURER CORP. |
| 59 | NCG TOOLS INDUSTRY CO., LTD. |
| 60 | CHITE ENTERPRISES CO., LTD. |
| 61 | L & W FASTENERS CO., LTD. |
| 62 | U-CHANCE ENTERPRISES CO., LTD. |
| 63 | HWA HSING SCREW INDUSTRY CO., LTD. |
| 64 | OFCO INDUSTRIAL CORP. |
| 65 | A-PLUS SCREWS INC. |
2013-11-22

Subscribe