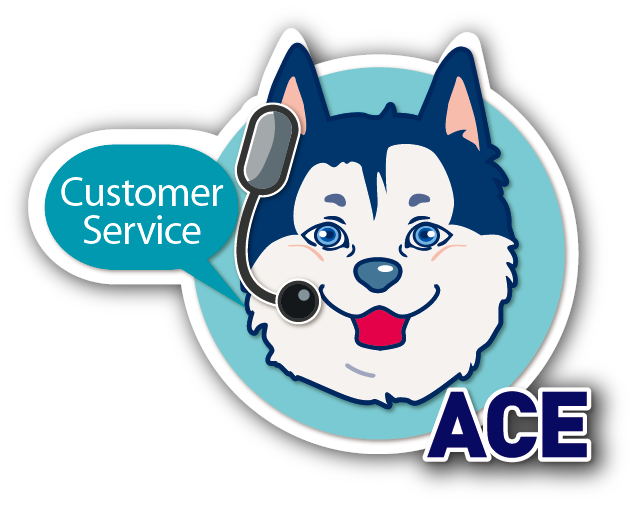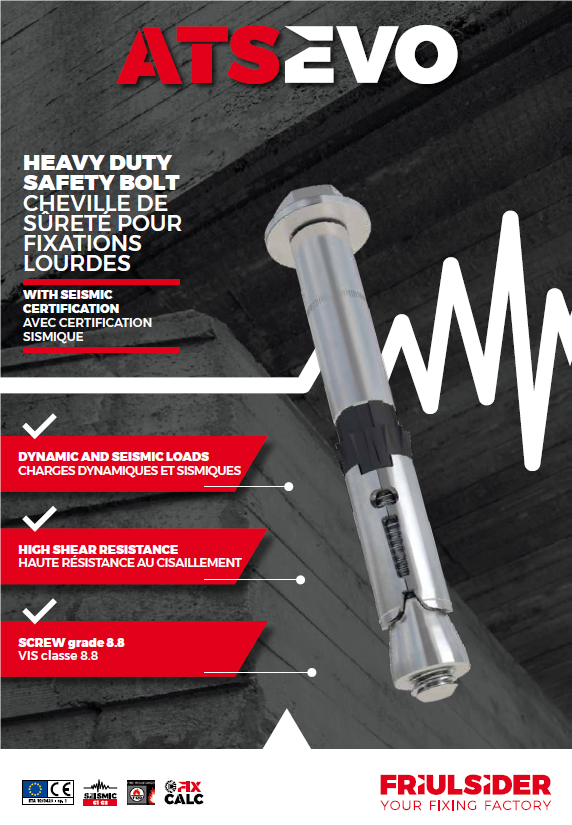 Seismic Certified Anchors for Every Construction Site -- FRIULSIDER Releases New "ATS-EVO Heavy-duty Safety Bolt"

Add to my favorite
2018-09-17
by Gang Hao Chang, Vice Editor-in-Chief of Fastener World
The globally leading safety fixings brand, Friulsider S.p.A., specialized in design and manufacture of in-house safety and innovative fixings (incl. metal anchors, nylon plugs, chemical fixings, self-drilling, self-tapping screws, wood fixings and bolts), has recently expanded its product portfolio with "ATS-EVO", the self-developed high performance heavy-duty bolt for critical construction applications with high safety concern, to meet all demands and trends of the global market.
Heavy-duty, High Shear Resistant and of True Italian Quality
With half a century experience and dedication to the industry, Friulsider has confirmed its role as a leading international reference in safety fixings and its current release of "ATS-EVO (S/B/SK)" also revealed the entire team's effort to promote the culture of complete quality certified product safety through eco-sustainable technological innovation.
"ATS-EVO" is a new type of heavy-duty safety bolt developed by Friulsider's engineers in the smart fixing factory in Italy, particularly for the use in concrete and solid stone, which is very suitable for the installation sectors like electrical, facades, fixing machinery, hydraulics, metal carpentry, scaffolding & shuttering, structural fixing, etc. and can be easily installed within just four steps. This innovative product features various advantages in applications including dynamic & seismic loads, high shear resistance and screw grade 8.8. In addition to impressive top performance, this type of bolt has been also successfully proved to meet all requirements of CE ETA 10/0423- OP.1 and Seismic Performance Category C1/C2.
"Avant-garde is the key word," says Marketing Manager Mr. Andrea Tondon. "From 3D CAD design to laboratory tests, we are equipped for the entire ETA procedure on any type of base material. We have 120 production machines dedicated to the 4 product lines (metal/plastic/chemical fixing, self-tapping/self-drilling screws, wood fixings and bolts) to European certifications for construction and industrial use, including seismic risk."
Distribution in 30+ European Countries and Commercial Coverage in 70+ Countries
Over 35% of Friulsider's sales is generated from export and the number is still expected to increase in the near future. Friulsider now has a stable distribution in over 30 European countries as well as commercial coverage in over 70 countries worldwide. With continuous investment in the field of safe fixings, the R&D department has developed a complete range of seismic certified anchors with top performances, which are esteemed all over the world on construction sites for their exceptional safety features.
Mr. Tondon added, "Our leading position can be mainly attributed to the synergy between our planning/production capacity and marketing management. In order to consolidate our firm presence in this field, we will also continue to aim at maximizing the flexibility of our design, product and service, for the satisfaction of each customer."
Friulsider contact: Mr. Andrea Tondon (Marketing Manager)
Email: marketing@friulsider.com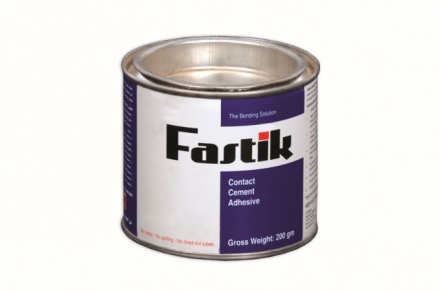 2018-09-17

Subscribe