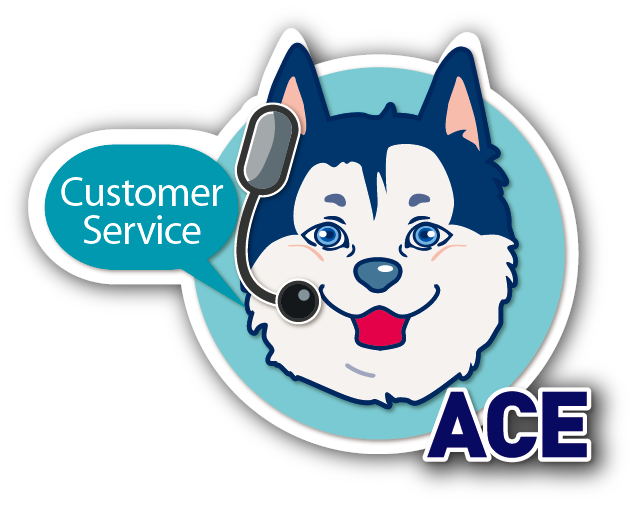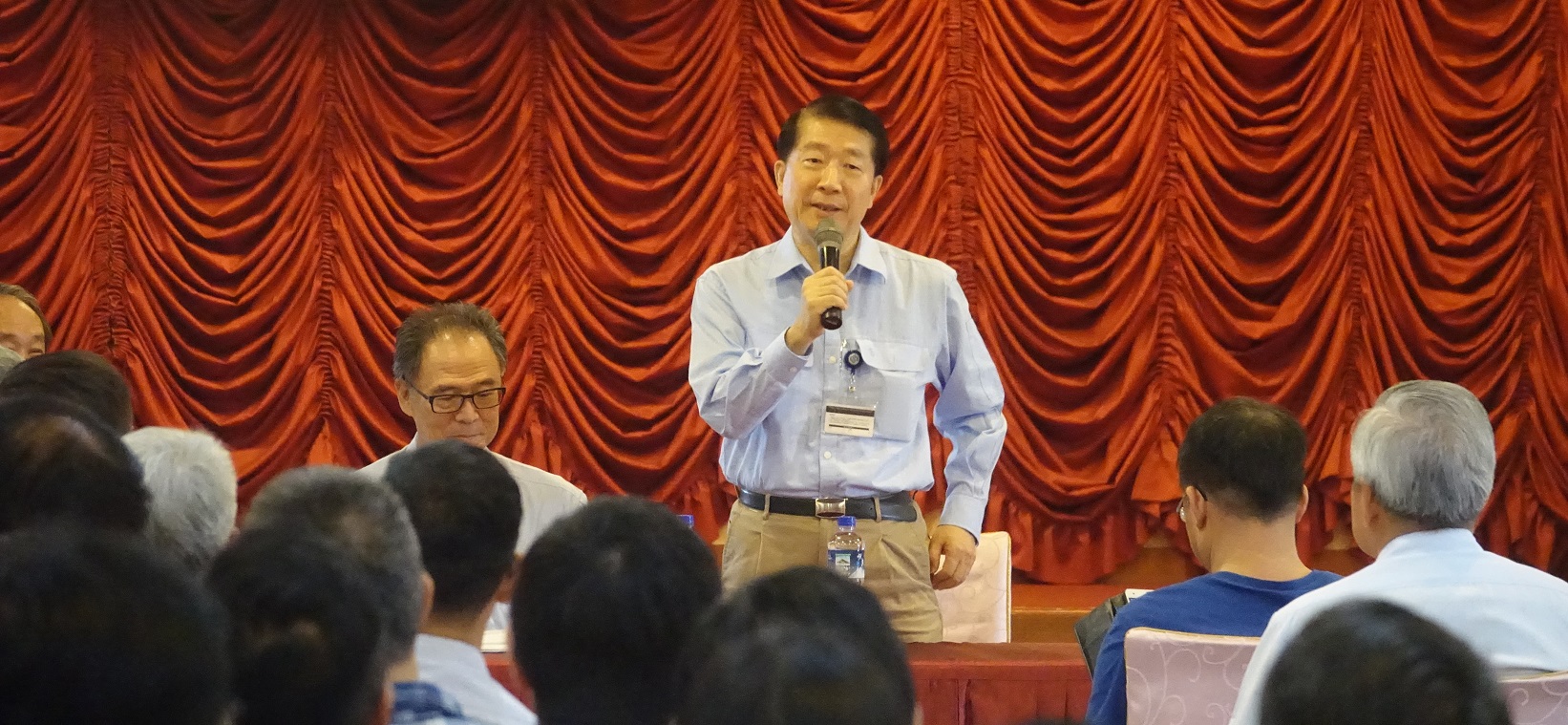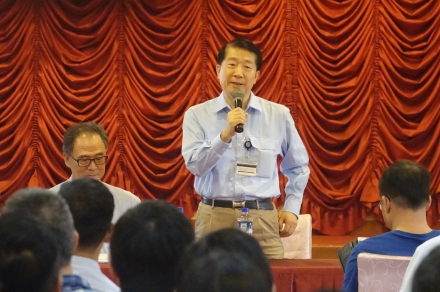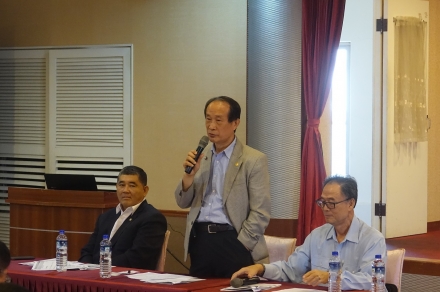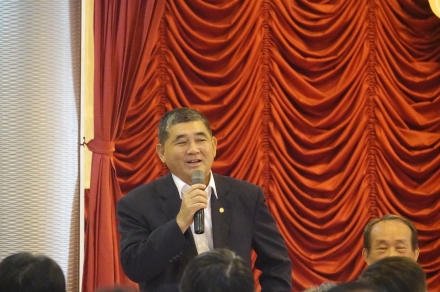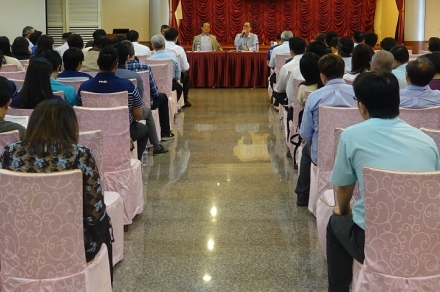 Taiwan CSC Production & Sales Conference----- Fastener Export and Unit Price Increase

Add to my favorite
2017-11-24
by Dean Tseng, Fastener World
Graph source: China Steel Corp. (CSC)
CSC's production & sales conference was held on November 20th, 2017 in Gangshan District of Kaohsiung. CSC invited the incumbent TIFI Chairman Anchor T.H. Chang and the upcoming TIFI Chairman Tu Chin Tsai to co-host the conference. Nearly 150 industry professionals attended for the updates on steel wire production and sales.
World Economy Has Strengthened
According to CSC, the global GDP estimates for 2017 and 2018 have been revised up by IMF, to 3.6% (up .0.1%) and 3.7% (up .0.1) respectively. The main growth momentum of Europe and the US is the growth of manufacturing sector, while Japan gains its momentum from the accelerating export activities and China attributes its GDP growth to the recently promoted market expansion policy. It is noteworthy that PMIs for the US, Europe and Japan have remained above the reading of 50 for the past several months, and the economic performance of these countries is better than expected. Notably, the PMI for Eurozone achieved a record high in six and a half years in this October. Even though the growth of China's GDP slightly slowed down due to the government's active regulation and control, it remained moderate overall. The above signs all suggest the global economy has got stronger this year.
The World Steel Association (WSA) forecast that this year's global demand for steel will increase by 2.8% to 1.62 billion tons, which is better than predicted, and grow another 1.6% in 2018, an increase of 26 million tons. We must pay heed to China, the world's largest steel producer. Its steel exports continued to decline from January to October this year, dropping from nearly 6 million tons in January to 3 million tons in October. In addition, China imposed a 4-month ban on steel industry to implement the "Air Pollution Prevention and Control Action Plan". It is estimated that China's steel supply will significantly drop by 46 million tons, which also triggered China's steel price to fluctuate higher this year. The price of cold-forged carbon steel rod rose from RMB 3,900 per ton in January to RMB 5,000 in November, while that of low carbon steel increased from RMB 3,700 to 4,300. Vice President of CSC stated that, China's complete ban on the production of 120-million-ton low-quality substandard steel resulted in the rise of threaded steel price. As a whole, wire price has risen by RMB 1,000. China's restriction on car purchase as well as the car subsidy cancellation, coupled with the downturn in real estate market, are unfavorable factors for China's steel market.
Wire Rod and Fastener Trends
According to CSC, Taiwan's domestic sales of wire rod remained at 670 thousand tons in H1 2017, but were slightly down to 653 thousand tons in Q3. In Q3, imports of wire decreased by 28%. The imported wires in the first three quarters this year were 165,000 tons (+4%) of low-carbon steel, 7,337 tons (-8%) of medium carbon steel, 17,500 tons (+21%) of high carbon steel, and 122,000 tons (+3%) of alloy steel, all of which were mainly imported from Japan and China.
(Unit: Ton)

Wire Import Volumes in the First 3 Quarters of 2017

Country

Low Carbon Steel

Mid Carbon Steel

High Carbon Steel

Alloy Steel

Japan

10,610

3,853

5,306

20,159

China

-

-

-

68,373

South Korea

16,095

-

2,728

14,167

Russia

62,405

1,085

-

-

Thailand

30,713

-

-

2,300

United Kingdom

16,630

1,294

6,926

1,682

Arab

9,879

-

-

15,266

India

14,374

-

-

-

Germany

20

589

2,028

217

Vietnam

4,053

-

-

43

Other Countries

598

516

608

536

Total

165,377

7,337

17,596

122,743

Volume in 2016

158,334

7,959

14,597

119,584

Growth in %

4

-8

21

3
In terms of fastener exports, TIFI's (Taiwan Industrial Fastener Institute) statistics show that the exports in the first three quarters this year rose by 4.3% to 1.198 million tons. The average unit price also saw an increase of 7.8%, from NTD 79,533 per ton in January to NTD 83,731 in September, in which self-tapping screws showed the largest increase of 10.7%. The top five export destinations are the US, Germany, Netherlands, Japan, and the UK. Regarding the fastener exports of China in the first three quarters, China's fastener exports amounted to 2.922 million tons, 2.4 times higher than those of Taiwan. Compared to the export unit price, the average unit price of Taiwan is USD 2.64 per kilogram, 1.63 times higher than China's USD 1.62.
2017 Q1-Q3 Fastener Import Volume by Country

Destinations

Export Volume (Ton)

Export Ratio%

Growth%

U.S.

486,927

40.65

6

Germany

112,572

9.4

5

Netherlands

68,827

5.75

3

Japan

51,947

4.34

9

UK

48,363

4.04

-6
Fastener Import Volume by Quarter

Year

Q1

Q2

Q3

Q4

2015

361,371

370,776

362,120

326,952

2016

328,342

355,954

342,955

347,768

2017

345,319

366,129

373,361

-
Monthly Fastener Export Unit Price

Year/Month

Jan

Feb

Mar

Arp

May

Jun

Jul

Aug

Sep

Aug

Nov

Dec

2015

82,524

82,547

80,846

80,468

80,560

79,411

80,277

80,816

85,191

83,813

82,972

81,870

2016

81,893

81,284

80,764

78,652

78,385

78,695

78,033

76,861

77,506

78,508

79,509

79,136

2017

79,533

77,582

77,289

78,750

78,372

80,273

82,268

83,049

83,731

-

-

-
Screw, Bolt Nut Export Volume & Price Growth Rates in the First 3 Quarters of 2017

Products

Export Volume%

Unit Price%

Wood Screws

+3.9

+2.7

Self-tapping Screws

+5.3

+10.7

Bolts

+4.3

+8.9

Nuts

+6.2

+5.9
TIFI Chairman Chang and the upcoming Chairman Tsai both called for the reduction of steel prices in the conference, and advised that CSC should at least keep the prices at the current level. The fastener companies in attendance also proposed that CSC should suspend the rise of prices in Q1 and adjust prices after the business is stabilized early next year.
Warnings from World Steel Association (WSA)
Before the conference concluded, CSC shared the warnings by WSA to global industries, including (1) slowdown of China's economy, excessive steel production, government intervention on the market, (2) Brexit and Trump's "America First" trade policy, (3) Lack of labors with advanced techniques, (4) the competition from other alternative materials faced by steel industry, such as the gradual replacement of steel with plastic for lighter weights in the future automotive industry. Facing of these challenges, manufacturers are required to excel at manufacturing technologies, encourage automation and intelligentization, proactively acquire certifications, and promote the concepts of green energy along with environmental protection, so the companies can keep leading the way in the industry.

Subscribe