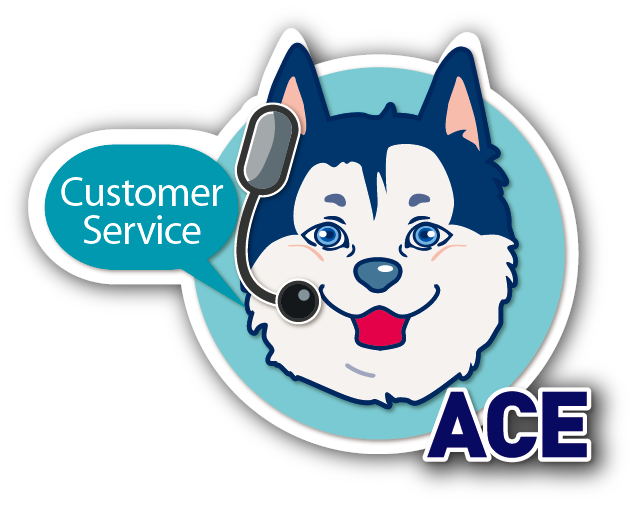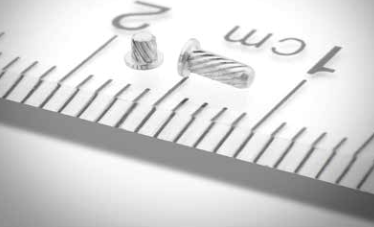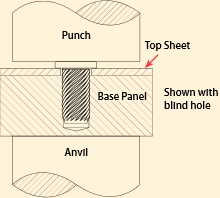 PennEngineering's New MicroPEM® TackSert™ (Type TK™) Pins

Add to my favorite
2014-02-17
New microPEM® TackSert™ (Type TK™) pins are designed with a diagonal knurl to hold a top panel to a bottom panel or chassis by broaching into the bottom panel/chassis. Type TKA (aluminum) pins are suitable for broaching into plastic applications, and Type TK4 (400 series stainless steel) pins are suitable for broaching into castings and brittle materials.
Features and Benefits •Secure panels to common magnesium die casting materials such as AZ91D. Also appropriate for attaching panels to plastics such as ABS. •Simple, press-in installation. Does not require heat or ultrasonics. •Alternative to micro screws, eliminating the need to tap or use threaded inserts. •Top sheet can be any material. •Low-profile head. •Eliminates the following:
–Cost of screw
–Cost of patch to prevent loosening
–Cost of threaded insert or tapped hole
–Cost of driver bits
–Cost of rework due to cross-threading and driver bit "cam-out".
Ideal for today's compact electronics:
•Laptops
•Notebooks / Ultrabook™ Devices
•Tablet Computers
•Cell / Smart Phones
•Gaming / Hand Held Devices

Subscribe